Day cream for dry and sensitive skin
Dry skin results in a range of complaints. It itches, pulls, flakes and is often very sensitive. A good, hydrating day cream helps. And the better the cream, the longer it remains effective.
ALHYDRAN, our product for combating dry skin, is an effective, long-acting cream. Use it every day, even on abnormally dry skin, and your complaints will quickly disappear.
This is not just our opinion. Our cream's effectiveness has been scientifically proven.
ALHYDRAN – the all over body cream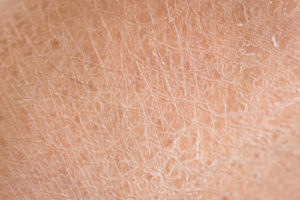 Dry skin occurs mainly on the face, hands, arms and legs. While the causes vary, our cream addresses them all. You can use it all over your body.
The reason for this is that the resulting problem is always the same: the uppermost layer of your skin becomes damaged. And so your skin retains less – or no – moisture. The consequence is dry skin – with all its associated complaints.
ALHYDRAN restores the protective layer and hydrates deep within your skin. This dual effectiveness is a characteristic of the cream's main ingredient, Aloe Vera
A natural cream, thanks to Aloe Vera
ALHYDRAN contains 45% pure Aloe Vera, derived from the juice of the 'Barbadensis miller' variety of the plant. This variety grows on the island of Aruba and contains an enormous variety of active constituents.
The juice becomes an ingredient of ALHYDRAN within two days of extraction from the plant and without any drying. This takes place in a medical production environment, to prevent loss and reduction of the potency of ingredients.
The beneficial effects of Aloe Vera are known to the medical world. Which is precisely why ALHYDRAN is used by doctors in many hospitals and burns centres.
Ideal for dry skin with acne, eczema or pimples
Do you suffer from dry skin – combined with acne, eczema or pimples? In such cases we confidently recommend ALHYDRAN as the best treatment for you. Because it reduces or removes the end product of these complaints – scars.
ALHYDRAN is, indeed, basically an anti-scar cream. The effectiveness of which is also scientifically proven. So you effectively kill two birds with one stone!
Also for men
Looking for a cream that treats dry skin – for men? You will be pleased to know that there is no significant difference between men and women – at least in this regard. ALHYDRAN works just as effectively on both men and women.
ALHYDRAN also contains no perfume. So although it will not make you smell more masculine, you can rest assured that it certainly will not give you a feminine fragrance!
All the reasons that you should choose ALHYDRAN:
Long-lasting effectiveness (3 applications per day are sufficient)
Contains 45% pure Aloe Vera
Scientifically proven effect
Contains no perfume
Contains vitamins A & E
Also available with SPF 30
ALHYDRAN: the best cream for your dry skin?
Yes! At least if you believe the reviews…